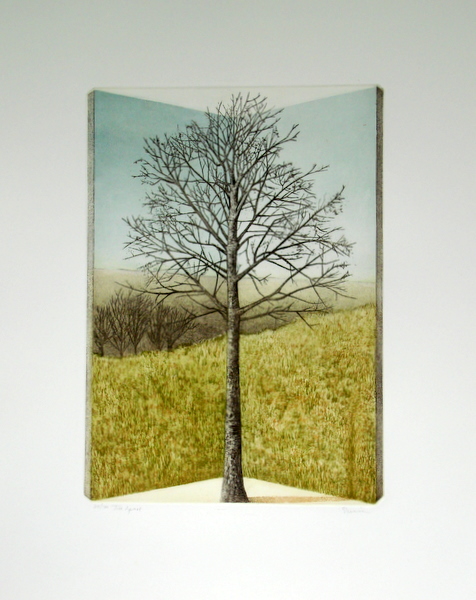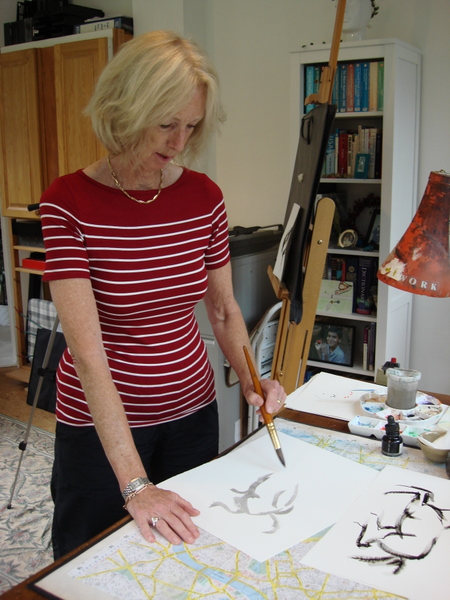 Deborah Skinner, who grew up in Cambridge, Massachusetts, has drawn horses for as long as she can remember. Following a university degree in the history of art, she spent a year studying mosaics in Florence, Italy. She then moved to London, where she studied etching under Henry Wilkinson at the City & Guilds of London Art School. Etching became her main career, but she continued to sell horse drawings.
Skinner has sold widely at galleries in North America and Britain. Various solo and group shows include The Royal Academy Summer Exhibition, The Royal Society of Painter-Etchers, Limited Editions, L'Angle Aigu (Brussels), The Camden Art Centre, and Artists at the Barbican. Her works have been included in many public collections including The Bank of America, Kulturamt Dortmund, Germany, Lloyds Bank International, St Pancras Library and Plymouth Museum and Art Gallery.
Deborah is the daughter of B F Skinner, the renowned behavioral psychologist. B F Skinner studied the behaviour of rats and pigeons in what became known as the 'Skinner Box'. The Skinner Box is not the same as what is generally known as the 'Air Crib', also known as a 'baby tender' or, humorously, as an 'heir conditioner'. This he designed and built for Deborah, his second daughter. The Air Crib is for sleeping and playing, not living in permanently. It's spacious, with a large window/door that gives babies a better view of the world than they get through the bars of a cot/crib. It's a wonderful environment for a baby, in other words. (For more on the Air Crib, see below.)
Deborah is married to Barry Buzan, professor emeritus of International Relations at the London School of Economics. They live in London.

THE AIR CRIB
The Air Crib was designed to make early childcare simpler (by greatly reducing laundry, diaper rash, cradle cap, etc.), while encouraging the baby to be more confident, mobile, comfortable, healthy and therefore less prone to cry. Even so, it was popularly mischaracterized as cruel and experimental. Babies sleep and will sometimes play in Air Cribs but it's misleading to say they are 'raised' in them. Most of a baby's waking hours, other than newborns, will be spent out of the box. Air Cribs of some fashion are still used to this day. Despite the virtues of the Air Crib and the fact Deborah had a happy childhood and a wonderful relationship with her father, rumours that she spent her first two years permanently enclosed in a windowless box, became psychotic, sued her father and/or committed suicide have circulated ever since. (See "bfskinner.org for further information about B F Skinner, and en.wikipedia.org/wiki/B._F._Skinner for more about the Air Crib)